We are a leading managed IT services provider for the Montreal, Toronto, and Ottawa areas assisting dynamic businesses in managing ever expanding IT workloads and transformational digital projects.
As part of our commitment to service excellence we are continuously improving the customer experience and are lauching our latest service delivery model in Q1 of 2024 to meet and exceed the new expectations in IT service delivery.
In the Cloud, on premise, and in the datacenter.
Digital Days CSPM solutions allow you visibility and control over risk management in the Cloud accurately, efficiently, and with the right priority.
We simplify achieving least priviledge & Zero Trust strategies.
Identify, protect, and detect.
Digital Days vehicles are dispatched to customer locations and ensure that technicians are never without the tools or accessories they need to get customers back up and running in no-time.
Digital Days assists clients from across Canada
in migrating their office and infrastructure to
the Cloud Native Microsoft public Cloud.
Digital Days maintains multiple datacenters
to serve clients from geographically diverse Canadian locations.
For the past 20 years Digital Days has called
Montreal home for our services provided to
customers across Canada.
Since 2017 Digital Days is directly servicing clients
in the Toronto area and surrounding GTA.
Digital Days is now
directly servicing clients in the Ottawa and Gatineau areas!
Formula 1600 Sponsorship at the Formula 1 Canadian Grand Prix
We are proud sponsors of Montréal local single-seat racer Oliver Dulac who won three times in the Digital Days F1600 race car at the Formula 1 Grand Prix of Canada's support series races.
Transforming complex IT problems into simple, powerful solutions.

As an MSP, using turn-key solutions, Digital Days manages, automates, and pro-actively monitors all of your IT systems, while providing onsite services in both Montreal and Toronto.

Today's office is rapidly evolving.  Bring your office to the cloud with solutions from Microsoft and Google.  Our cloud training ensures maximum efficiency for your teams.

Interested in controlling cloud costs?  Digital Days private and hybrid cloud solutions provide a highly cost-effective multizone solution for permanent instances.  
In today's constantly evolving threat landscape, IT security is paramount to any organiztion.  As an MSSP, Digital Days  provides a layered secuirty approach that keeps data safe. 

Get the right hardware at the right price.  From laptops and desktops, to high-end servers and storage, our experts will optimize for your procurement.

With datacenter solutions in both Montreal and Toronto, Digital Days provides highest levels of security, capacity & redudnacy for your needs, including Infrastructure-as-a-Service (IaaS).
Specialized healthcare clinics, dentistry, and veternary clinics from across Canada rely on Digital Days for private and hybrid Cloud infrastructure and enterprise-class solutions for individual clinics as well as distributed organizations with multiple satelite clinics.
Whether your clinic is comprised of 10 professionals, or a network of 500, Digital Days will provide the strategic IT solutions necessary to meet Healthcare's highly demanding needs for speed, data security, and regulatory compliance.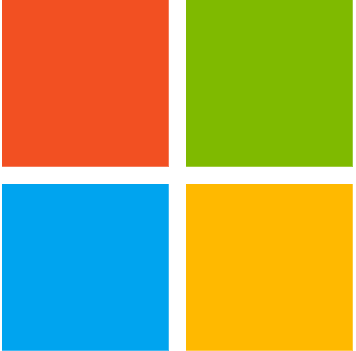 Specialists in Office 365 migrations and management, and experts in maximizing and managing Azure depolyments.
G Suite Partner
Let our team help you get the most out of your G Suite migration or ongoing management.

Citrix Partner
Experts in the most powerful solution for virtualization, remote app and desktop delivery, and file sharing.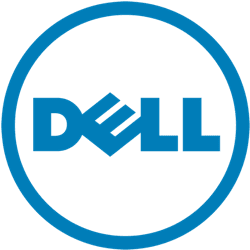 From storage to servers and laptops, leverage our 20-year partnership for the right equipment at the right price.
Security solutions for SMBs both in the office and the datacenter, our security group delivers best-of-breed solutions.

Leaders in the laptop markert, let our team of experts deliver you the best equipment at the best prices.
Take the burden out of managing your
IT & telecommunications needs.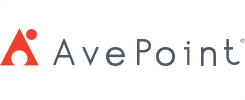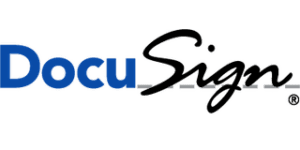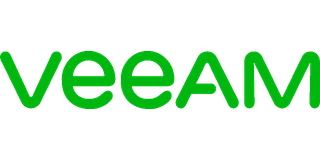 Automation
Digital Days uses IT automation to reduce compliance risks, simplify configurations, and provide cohesive processes and workflows for IT and business.
Monitoring
Digital Days NOC services centrally monitor 24/7/365 a wide range of IT systems from small business Internet connections to large, complex datacenter deployments.
Security & Redundancy
Digital Days managed IT services help companies from 5 to 500 users deploy state-of-the-art networks that utilize the latest active and self-learning technologies in a layered approach for best-in-class protection of critical systems.
Canadian Provinces Served
Clients Served in Canada, US, and Australia
Canadian Cloud Availability Zones
As a Microsoft Office 365 Partner, Digital Days provides evaluation, migration, and management services to a wide variety of private, non-profit, and Government agencies.
The experts at Digital Days will help you leverage the power of the full suite of Microsoft Office 365 tools, from the industry dominating Office Suite (including new software and services such as Microsoft Teams, Yammer, Flow, and PowerBI) to the power of Microsoft Exchange and OneDrive, and on to the diverse and powerful suite of Microsoft Dynamics 365 business intelligence and ERP.
Contact our sales engineers today to find out how your business can be transformed through constant innovation of the Microsoft Cloud.
Datacenter Solutions
Digital Days provides enterprise-class datacenter solutions in Montreal, Quebec and Toronto Ontario.
Colocation Solutions
From 1U to private cages, A+B power, Gigabits of capacity.
Private Cloud Solutions
Enterprise-class Canadian IaaS  solutions.
Hybrid Cloud Solutions
Leverage the cost efficiency of persistent private cloud machines with the on-demand scalability of public cloud.
 Are you ready to simplify and modernize your business?