COVID-19 (Coronavirus) Statement
Last Updated: Monday, March 23rd, 2020
Dear Customers, Partners, and friends,
 As the COVID-19 (Coronavirus) situation continues to develop, Digital Days has already taken all necessary steps to ensure the safety of our teams, and the continuity of our operations.
As a Managed Service Provider for now 20 years, we have had the same disaster preparedness and business continuity plans in place as we have built for our own customers, covering events such as natural disasters and pandemics, and we designed our business to withstand these occurrences with minimal impact to you, and to your employees & customers.
With the Quebec government's announcement today that all non-essential businesses must close their doors for the next 3 weeks, I wanted to reassure everyone that we had already closed our office over a week ago, and that our operations in Montreal and Toronto are continuing at 100% capacity, with the exception of any on site service.
As our solutions are largely cloud & private cloud hosted, our teams our now working remotely and are fully operational, and we have redundancies across our network should any location be impacted.
We understand how impactful this can be for our customers, and we are here to help in any way we can.  Digital Days will now be offering free password keeping services for all of our clients, to be used by all of their employees to safely and securely manage corporate passwords while working from home.
Digital Days has also launched an online store where we have curated "work-from-home products that can be purchased from both Digital Days and directly from Amazon Canada, and we are available to our clients for Microsoft Office 365 migrations & Sync Folders, as well as Private Cloud Desktop deployments as needed.
In the interest of staying safe, please find below resources related to the ongoing pandemic:
•  World Health Organization (WHO)
•  Government of Canada COVID-19 Information
Given how rapidly the situation has evolved lately, and the increasing severity of the situation in Europe, the United States, and here at home in Canada, we are encouraging all of our customers, partners, employees and friends to put everyone's health and wellbeing first by remaining at home and social distancing, so that we can continue to operate effectively, and to help prevent the spread of disease. 
All the best and take good care,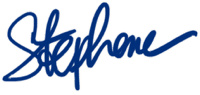 Mise à jour : Lundi le 23 mars 2020
Chers clients, partenaires et amis,
Alors que la situation du COVID-19 (Coronavirus) continue de se développer, Digital Days a déjà pris toutes les mesures nécessaires pour assurer la sécurité de nos équipes et la continuité de nos opérations.
En tant que fournisseur de services gérés depuis maintenant 20 ans, nous avons mis en place les mêmes plans de préparation aux catastrophes et de continuité des activités que nous avons conçus pour nos propres clients, couvrant des événements tels que les catastrophes naturelles et les pandémies, notre entreprise étant conçue pour résister à ces événements, minimisant tout impact sur vous, ainsi que vos employés et clients.
Suite à l'annonce, émise ce lundi 23 mars, par le gouvernement du Québec concernant la fermeture des entreprises non essentielles pour les 3 prochaines semaines, je voulais vous rassurer : nous avions déjà fermé nos bureaux il y a plus d'une semaine, et nos opérations à Montréal et Toronto se poursuivent à 100% de leur capacité, à l'exception de tout service sur place.
Comme nos solutions sont en grande partie hébergées dans « le cloud » et en « cloud privé », nos équipes travaillent désormais à distance et sont pleinement opérationnelles, nous avons des redondances sur notre réseau en cas d'impact sur n'importe quel emplacement.
Nous comprenons à quel point cela peut être impactant pour nos clients, et nous sommes là pour vous aider de toutes les manières possibles. Digital Days offrira désormais à tous ses clients des services gratuits de conservation de mots de passe, pouvant être utilisé par tous leurs employés pour gérer en toute sécurité les mots de passe d'entreprise, tout en travaillant à domicile.
Digital Days a également lancé une boutique en ligne où nous avons répertorié des produits pour le travail à domicile, qui peuvent être achetés à la fois chez Digital Days et directement auprès d'Amazon Canada. Nous nous tenons aussi à disposition pour vos besoins de migrations et de synchronisation de Microsoft Office 365 et de télépartage, ainsi que vos besoins de déploiements sur cloud privé.
Afin de rester en sécurité, veuillez trouver ci-dessous les ressources liées à la pandémie en cours:
•  Organisation mondiale de la santé (OMS)

•  Information COVID-19 du gouvernement du Canada

Compte tenu de la rapidité avec laquelle la situation a évolué récemment et de la gravité croissante de la situation en Europe, aux États-Unis et ici au Canada, j'encourage tous nos clients, partenaires, employés et amis à faire de la santé et du bien-être de chacun une priorité en restant à la maison et en appliquant les règles de distances sociales, afin que nous puissions continuer à fonctionner efficacement et aider à prévenir la propagation des maladies.
Tout le meilleur et prenez bien soin de vous,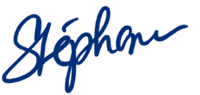 Discover our Work-from-Home Survival Kit
We have assembled a group of the most common tools needed to work from home
to ensure that people have all that they need to work remotely!